Giving Tuesday – Donate to Shirdi Sai Center of Texas
December 1
@
7:00 am
–
5:00 pm
CST
Sairam Devotees. GivingTuesday is a global generosity movement unleashing the power of people and organizations to transform their communities and the world on December 1, 2020. It was created as a simple idea: a day that encourages people to do good and celebrate generosity.
Shirdi Sai Center of Texas is planning to build a new temple at 8 Carbon Rd, Irving, Tx 75038. Overall it costs $4 Million USD to complete Phase-I and its the time to maximize your support by donating through Facebook Giving Tuesday program.
This GivingTuesday, donate to Shirdi Sai Center of Texas to maximize your support and generosity.
When: Tuesday December 1st @ 7 am CST
How to make a donation on Facebook for GivingTuesday
Login to your Facebook account by clicking the link here: https://www.facebook.com/
You must have a Facebook account to make a donation via Facebook. If you do not have an account, you can quickly create one by selecting "Create New Account" in the link above.
Go to the page linked below to view Shirdi Sai Center of Texas Giving Tuesday donation page. You should see the below page: https://www.facebook.com/donate/401538021201402/
Select the "Donate" button on the page.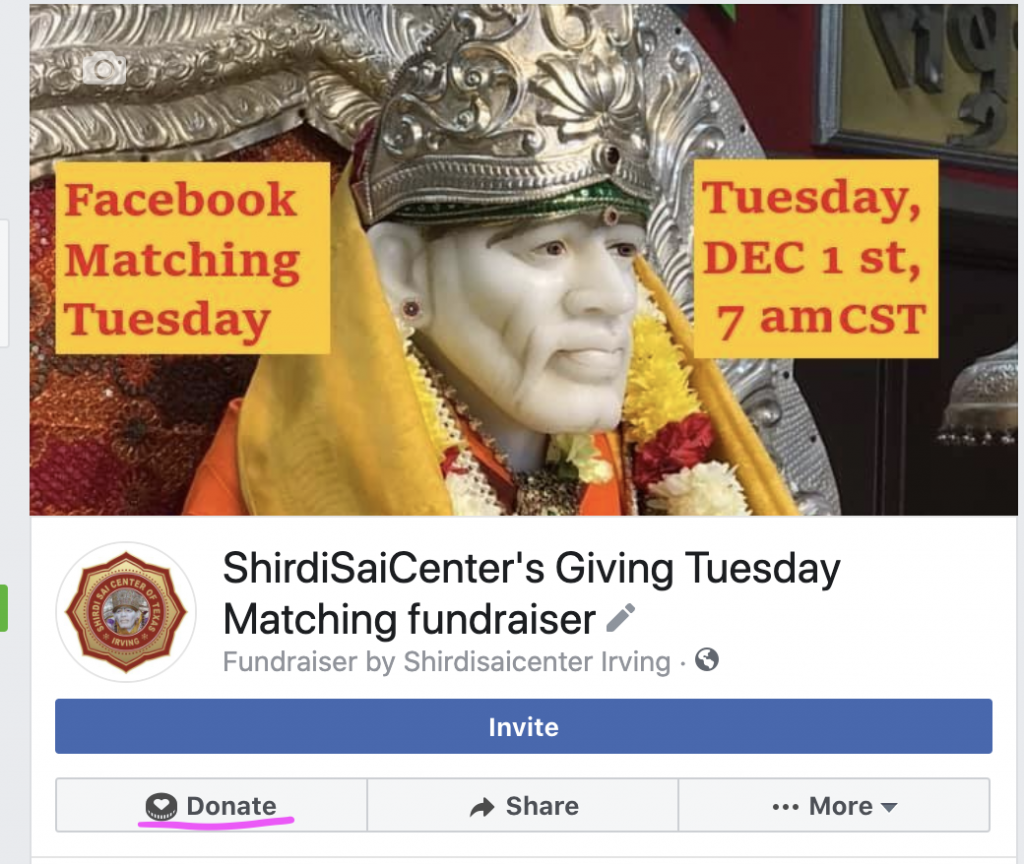 Enter the amount you would like to donate. Select the Donation Frequency as "One-Time Donation"
Select a payment method, enter your payment information as necessary.
Click "Donate" with the amount at the bottom of the screen.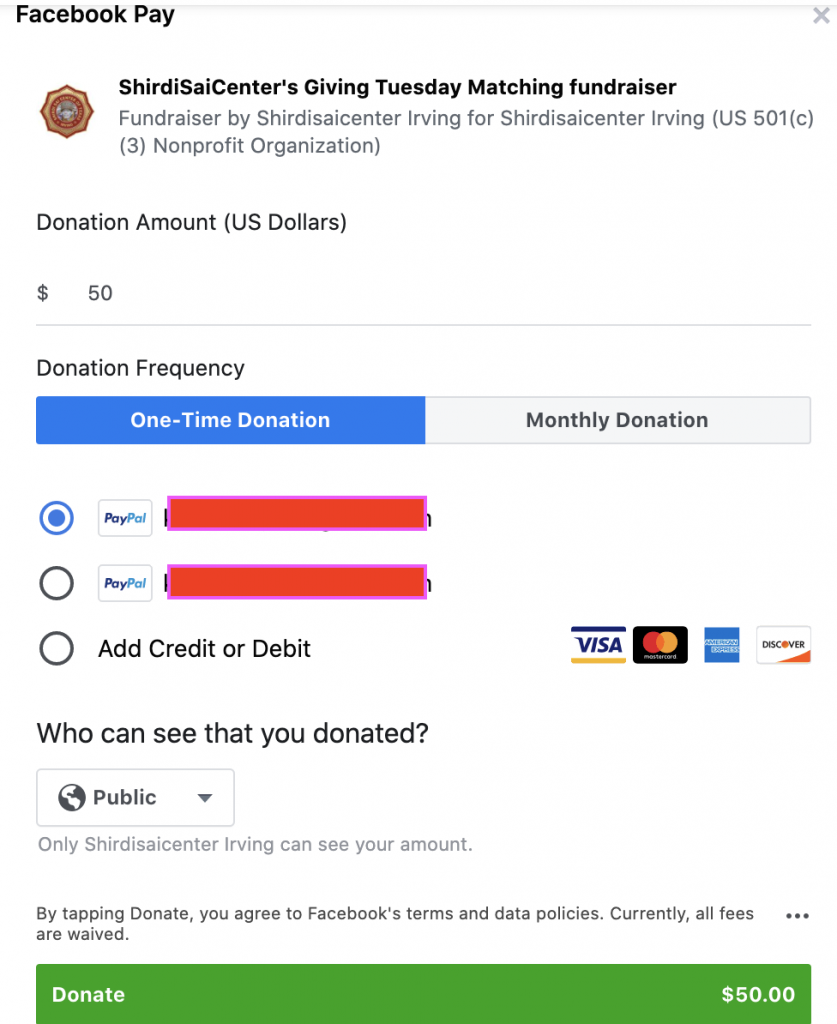 Thank you for your generosity and support towards Baba New Temple Construction.
May Baba bless you all with health and wealth.
Sairam.