Priest
Ramacharyulu Mukkotipuram
Shree Ramacharyulu Mukkotipuram comes from a very traditional Sri Vaishnava family from Tirupati. Ramachayulu ji has completed his course in 'PANCHARATRA AGAMAM' from "SRI TIRUMALA TIRUPATI DEVASTANAMS VEDAPAATASHALA, TIRUPATI, ANDHRA PRADESH, INDIA" in theyear of 1989. Ramachayulu ji was awarded with certifications in 'ARCHAKA PRAVESHA', 'ARCHAKA VARA PARIKSHA' & 'ARCHAKA PRAVARA', by the 'Hindu Religious Endowment Department' of the 'State of Andhra Pradesh', India.
Ramacharyulu ji has over 30 years of experience in performing all hindu rituals includes Kumbabhishekams. Ramacharyulu ji has established Shirdi Sai Center of Texas, saicenter_irving in 2008 and performed various hindu rituals, rites & Poojas in DFW Metroplex Area for over a Decade. Before coming to Dallas, Ramacharyulu ji has served for 5 years at Shirdi Sai Baba Temple in Inverness, FL and served for 2 years in Orlando Hindu Temple, Orlando, FL, also served for 2 years at Sri Shiva Vishnu Temple at Lanham, MD.
Before coming to USA, Ramacharyulu ji has served for many years at Sri Kodandarama Temple, Bangalore, India. Ramacharyulu ji is proficient in performing rituals in Telugu, Kannada, Tamil, Hindi & English.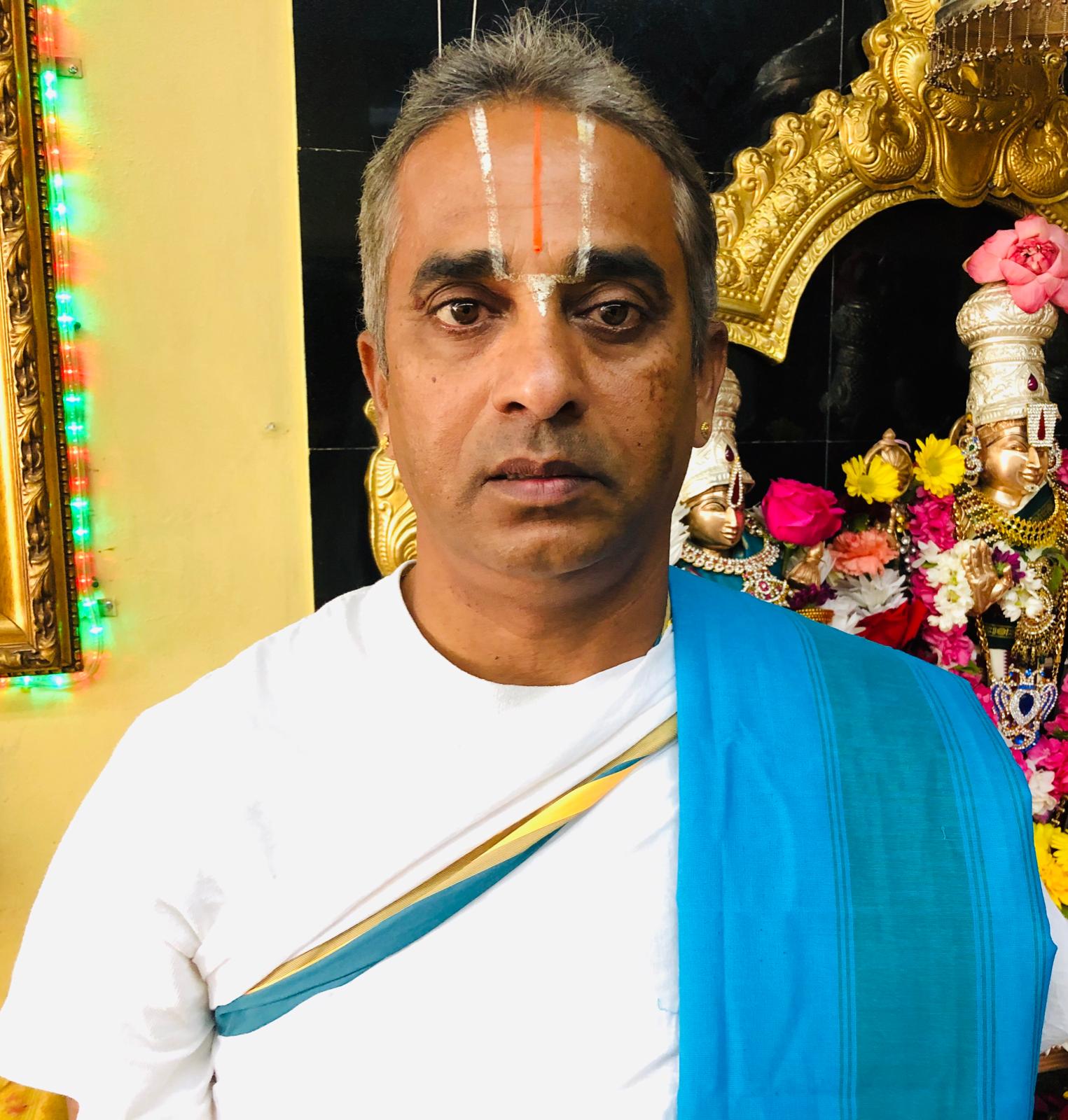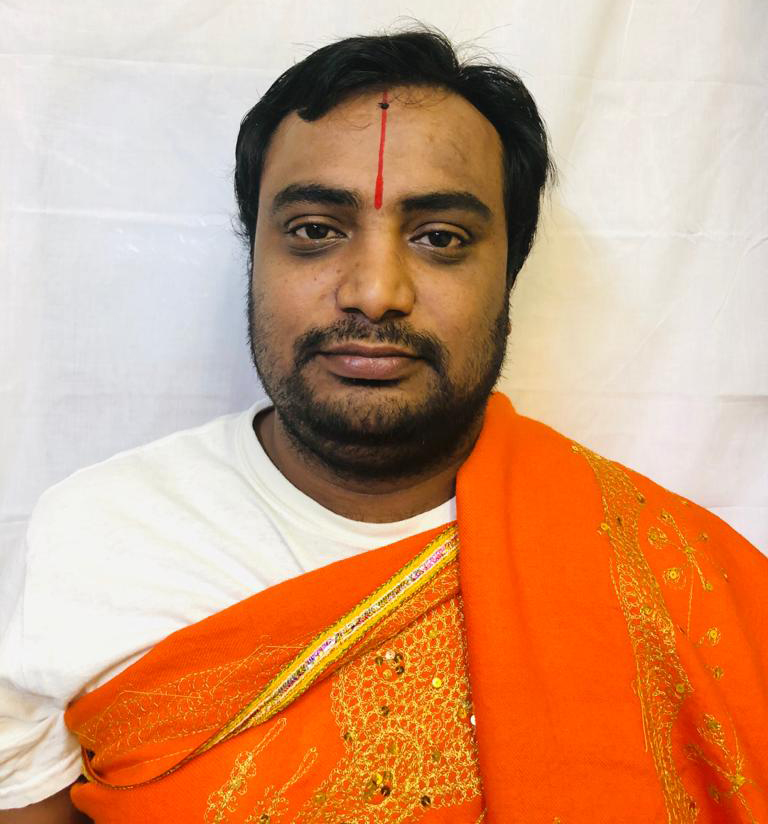 Priest
Pandit Manohar Bhattachar
Pandit Manohar Bhattachar comes from Bangalore, Karnataka, where he received Pancharatra Agama from Jeeyar Educational Trust, Andhra Pradesh. Manohar Ji has over 13 years of experience in performing all Hindu Pujas and Havans. Manohar ji has joined Shirdi Sai Ceter of Texas in 2018. Before coming to Shirdi Sai center of texas, Manohar ji has served 3 years in Shiva Vishnu Temple of South Floria, Miami. He has also served at Vattem Sri Venkateswara Swamy Devasthnam in Mahaboobnagar District, Telangana and Madhura Mangalam Emberumanaar Jeeyar Matam near Kanchipuram, Tamilnadu, India.
Manohar ji speaks Kannada, Tamil, Telugu, and Hindi.